Italiana Fifty Five Restaurant Manchester
If you're in search of an authentic Italian dining experience, look no further than Italiana Fifty Five, located in the heart of Manchester city center! The moment you step into this cozy and welcoming restaurant, you'll be transported to a sleek and trendy setting. The ambiance exudes warmth and hospitality, with charming decor and a friendly staff always delighted to see you. However, the true star of the show is the food. Italiana Fifty Five offers a delightful selection of authentic Italian dishes that will tantalize your taste buds. From classic pasta dishes like carbonara and arrabbiata to hearty meat dishes like Stinco di Agnello and succulent steaks from the grill, every plate is meticulously prepared using the freshest ingredients and bursting with flavor. And of course, no visit is complete without indulging in one of their mouthwatering homemade desserts, such as tiramisu or panna cotta. It comes as no surprise that Italiana Fifty Five is a favorite among both locals and visitors alike!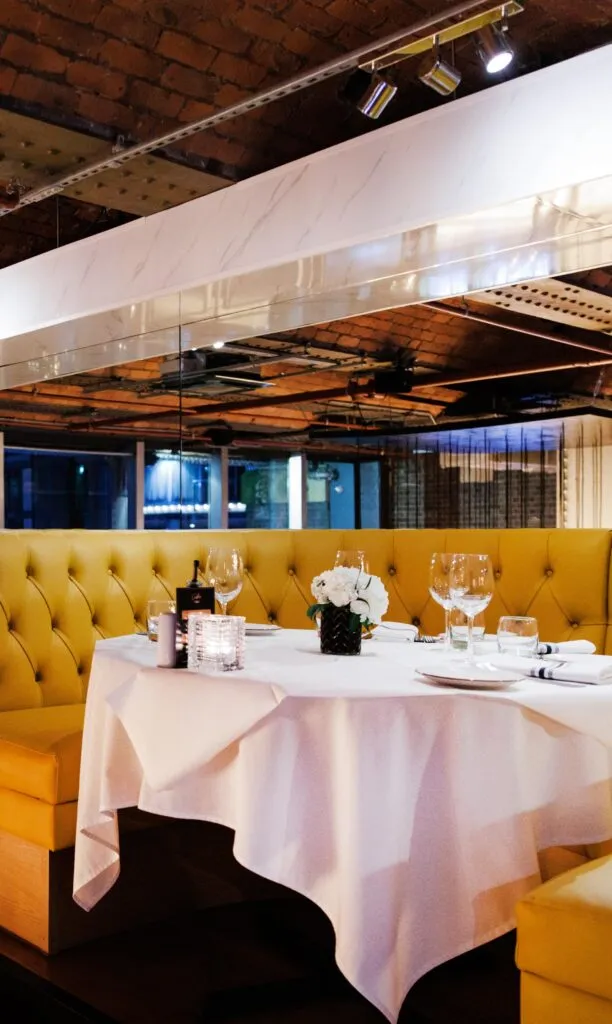 Came last Sunday with friends …staff were amazing .Food and drinks were nice and the place has a good ambiance .We really enjoyed it and will come back again definitely .
The service was extraordinary, the food was amazing as well. Paolo was charming and made sure we were having a wonderful night. He's wonderful and his service is as well. 10/10 stars for him. I will come again for the food but Paolo as well.
I had a lovely meal at Italiana yesterday night the food was good and the service was great. Harry was the waiter and gave us exceptional service, which was very lovely.
I am very greatful for he lovely meal at Italiana yesterday night. the food was really zing as well as the customer service. we had a really great waitress called harry who gave us exceptional service.
Our waiter Harry was a really attentive and friendly. Food and wine was nice and came quick too. I recommend the mushroom risotto